When you are driving yourself through an unfamiliar city, the words "Downtown Parking" can sometimes make one cringe. However, if you're attending an event at the Salem Convention Center, you can relax knowing there are multiple FREE and EASY parking options for you to choose from and most are a very quick walk to the Convention Center. Here are some quick questions we often receive prior to an event. Parking Garage Q: Do you offer free parking place? A: Yes! The Salem Convention Center parking garage is FREE. The Rooftop on Pringle Plaza is also FREE for Convention Center guests. Here's a list of the best parking options for Salem Convention Center guests:
FREE! Salem Convention Center – Complimentary Underground Parking. Enter from Liberty Street
FREE! Pringle Parkade – Complimentary Roof Top Parking 325 High Steet SE (Southeast of the Convention Center). Enter from High or Liberty Streets
FREE! Chemeketa Parkade – Complimentary Parking. 300 Chemeketa Street NE (3 blocks North on Commercial). Enter off Commercial Street just south of Chemeketa Street
Q: When is paid parking enforced? A: Parking is enforced between the hours of 8:00 a.m. to 8:00 p.m. in the Downtown Parking District and 8:00 a.m. and 6:00 p.m. in the Capitol Mall area except for Sundays and legal holidays Q: Do I need a parking permit from the City of Salem if I am attending an event? A: Our guests/attendees do not need a parking permit as long as they park in non-permitted/non-metered parking. If it's a luncheon, our guests usually pay for a metered spot.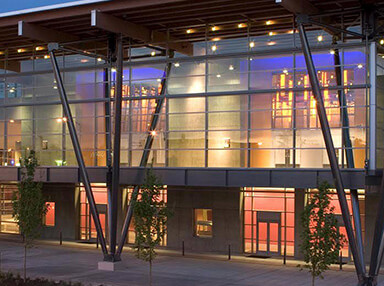 For more downtown Salem parking information, please download this handy Salem Convention Center Parking Map or visit City of Salem's Free Parking Options page.